SGH Warsaw School of Economics
September 17, 2021
REGISTER TO ATTEND THE WORKSHOP WITHOUT PAPER
Workshop program is available
Link to online sessions is here
It is our pleasure to invite you to the 6th edition of the Econometric Research in Finance (ERFIN) Workshop 2021 (https://conference.erfin.org) to be held at SGH Warsaw School of Economics on Friday September 17, 2021. The workshop will be delivered online. We are proud that the last year's workshop attracted many outstanding contributions from academics, policy-makers and practitioners. It provided a forum for discussions and research.
The goal of the ERFIN workshops is to promote modern quantitative methods (especially econometric models) and their applications in finance and economics. We invite high-quality theoretical and empirical papers from junior and senior researchers.
Please SUBMIT HERE your work for the conference. The deadline for submissions is June 30, 2021 (extended to July 15).
ERFIN Journal
We also invite high-quality papers to be submitted to the academic journal - Econometric Research in Finance (ERFIN Journal). The journal is published by the Collegium of Economic Analysis at SGH Warsaw School of Economics. This is an open-access journal with no submission or publication fees. Learn more at https://erfin.org.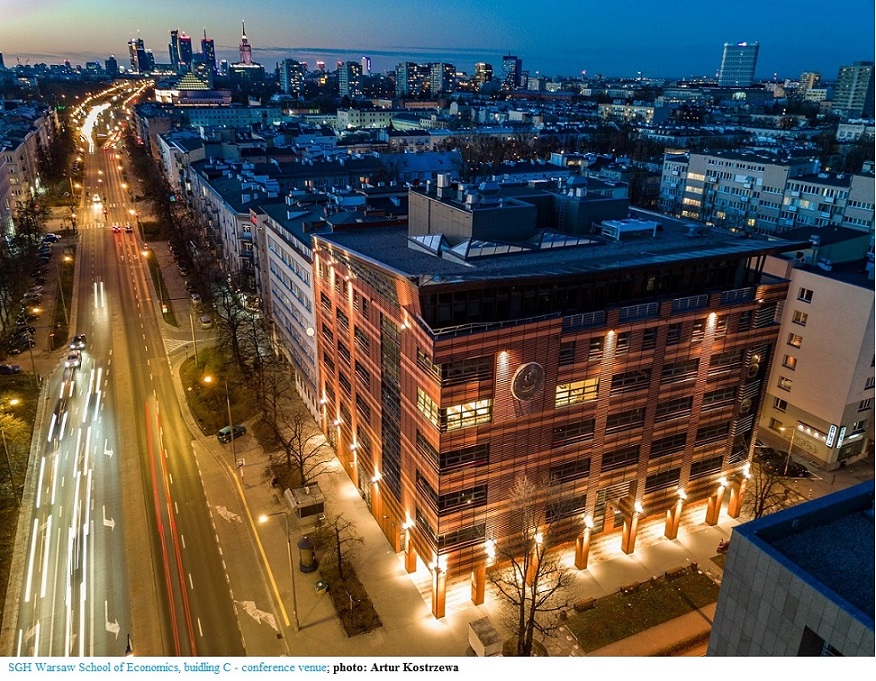 Conference Information